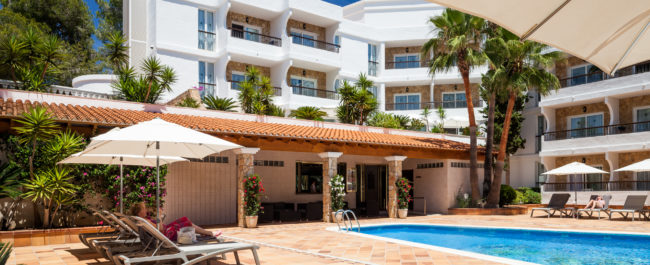 It is also a family hotel in Ibiza
Few are the hotels on the island that still open their doors to children. The growing luxury tourism for adults displaces families and children. That is why the pride of the S'Argamassa Palace is great in stating that it is and will remain a family hotel in Ibiza.
The charm of being a family hotel in Ibiza
Run as if it were a family business, Suite Hotel S'Argamassa Palace loves families. It is the charm of seeing how parents and children enjoy a pleasant stay together, which encourages them to offer the best service to each other.
Although there is no entertainment for the dimensions of the hotel, all kinds of excursions can be organized from reception. The restaurant also adapts perfectly to all tastes, large and small. One of the closest and most exciting is the Acrobosc, located in front of the hotel. It is an adventure tour through the crowns of the pines that forces you to cross bridges, pull with zip lines and climb.
In the pool, the little ones also find their space. For the little ones, there is a small pool a few centimeters deep. For the more adventurous, the large pool becomes a whole world to explore. Given the small size of the pool space, it is very easy for parents to have their children watched at all times.
Family rooms
The rooms are made to measure for a family of four. They have two possibilities of rest in the room, and two others in the living room. All the suites are spacious, in keeping with being a family hotel in Ibiza as it has to be. For babies, a cot is available free of charge.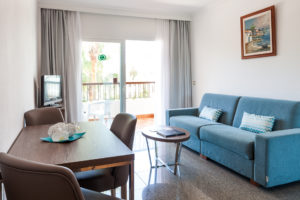 Adapting to the taste of absolutely all customers is a priority at S'Argamassa Palace, so all special requests are always more than welcome. All for a luxury family vacation!