It is a quiet hotel in Ibiza
Day after day, the guests of S'Argamassa Palace are amazed and enjoy the tranquility of this quiet hotel. Whether low season or high season, the calm and peace that is breathed in this place leave the door open to the rest of young and old. Without a doubt, it is a quiet hotel from the first to the last corner, from breakfast to nightly rest.
A breakfast buffet at this quiet hotel
"Good morning!", Is heard in the dining room every time someone enters the restaurant. A big smile accompanies the greeting, which invites you to feel at home with a good friend.
The first day everything is new: the table where you sit, the variety of products, cold, hot … On the second day, the staff already takes care that the feeling is like being at home: the preferred table already prepared and the coffee to taste.
The buffet is designed to cover all tastes. Fruit and nuts, milk of different types, coffees, rolls, sausages … and if something is missing, it is quickly served upon request.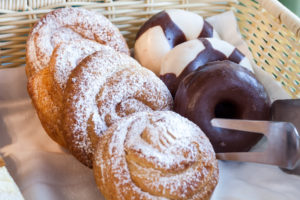 Sweet and salty for all tastes.
The good thing about being a quiet and small hotel is that there is time for each of the clients and their different preferences.
Quiet hotel, quiet pool
During the day, the terrace is the perfect setting for sunbathing and some cocktails. Who is not a fan of the sun or the heat, can also sit and read next to the bar's window.
The snacks accompany the lunch hour every day. Hamburgers, sandwiches, fresh salads or tortillas parade from our kitchen to the pool tables. And although the restaurant has an outdoor terrace, the pool terrace has a particular charm both day and night.
The last hours of the day in tranquility
When the sun sets, the colors in the patio and terraces of the S'Argamassa Palace change. It is very pleasant to enjoy the moment of the day when the world prepares to sleep. Seeing it from the balcony of the room is priceless. In those moments, the room service for dinner or drinks is the best ally.
The night hours are sacred in this quiet hotel. After a night in complete silence thanks to how small the hotel is, the only thing that interrupts the calm are the songs of the blackbirds.
And the next day, start again with a full breakfast at the preferred table on the terrace.
H. A. Cobin