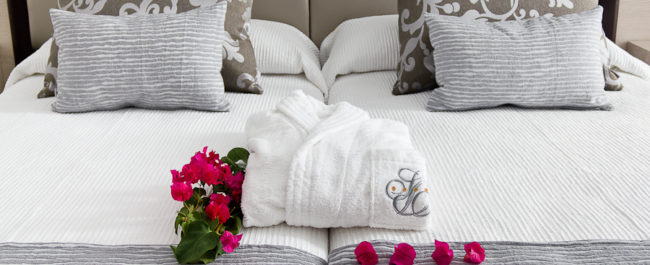 The Ibizan spring at S'Argamassa Palace
The Ibizan spring gives one more year, passage to the opening of the doors of the S'Argamassa Palace. This season not only fills us with enthusiasm for the opening but also for the colors and the good weather. So, I decided to dedicate the first post of the season to this spring.
We start the season at the best time of the year
During April, the fields begin to change from green to infinite colors. The butterflies dance lightly between the leaves and the sun makes up the brightness of each tone. I wonder, is there a better time to open the doors of our palace?
We have already commented that in S'Argamassa Palace we let ourselves be inspired by our beloved Ibiza. We are inspired by its colors, its tranquility and its seasons. The Ibizan spring is, among them, the queen of all.
The freshness of this season accompanies us the first weeks of the season and draws smiles throughout the hotel day by day.
A reflection of the Ibizan spring
The sea reflects the bluest sky of the year, a tone that in S'Argamassa Palace is appreciated in all the rooms. Moreover, the colorful fields, with their green and turquoise, are found in the lounge chairs and sofas. The reddish and pink colors, in the reception and gardens.
Also, the railings that follow the stairs are the vines that seek new peaks to conquer. And the marbles, so varied among them, tell us the differences between the lands of the Ibizan spring.
In conclusion, I would say that the Suite Hotel S'Argamassa Palace is not just a hotel. It's a hotel in Ibiza, it's a comparison, it's a picture of this beautiful drop of land.
H. A. Cobin