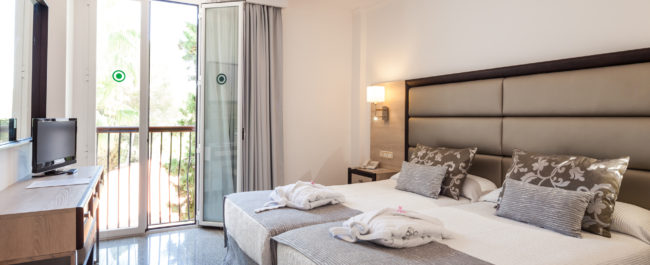 Family hotel in Ibiza
The last years have turned Ibiza into a scenario of luxury. Unfortunately, this has caused family tourism to be neglected. The result of this trend is that it is increasingly difficult for families to visit the island. Luckily, there are still family corners like us: The S'Argamassa Palace is a family hotel in Ibiza where there are!
Small family hotel in Ibiza with family rooms
Perhaps it goes without saying: welcome children! Our S'Argamassa Palace is still a family hotel in Ibiza, of the few that are still in the area. In addition, during the months of May and October, we launch special offers for families. With these, travel is almost free for children.
Our rooms are perfectly prepared for families. They are very spacious and are divided into bedroom and living room. They also have a small fully equipped kitchenette.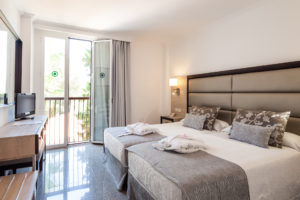 In the bedroom, you will find two single beds or a double bed. In the living room, there are two single beds on the sofa bed. These are ideal for the little ones. In addition, we prepare cribs in the room for families traveling with babies.
The ideal suites for families are the Junior Suites. As in any family hotel in Ibiza corresponds, these are on the ground floor. This location makes them especially safe for the more adventurous children.
S'Argamassa Palace = Family treatment = Family hotel in Ibiza
Being a family hotel in Ibiza means giving family treatment from start to finish. With this attitude, we adapt to all requests that come to us. From pickups at the airport, distribution of beds, such as picnics, we don't want anything missing.
In the restaurant, we also offer a lot of flexibility. Beyond the three menus we have for a restaurant, snack or daily menu, we offer alternatives. We adapt to all requests, especially in case of intolerance or allergy. And when we say that we adapt, we truly adapt to heart and reason.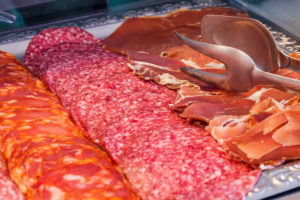 In addition, our flexibility is noticeable in everything else. For example, we love receiving special requests related to the preparation of the room. Both we prepare the cribs on the exact side of the bed, as the cold dinner for late arrival. We can also organize the relevant transfers from the airport to the hotel and vice versa. And how about a birthday cake?
Open to all requests
Receiving family treatment means feeling like a family, like home. Let us know what you need especially to make your stay perfect, both for the elderly and for the little ones.
To do this, we recommend you start by taking a look at our rooms and falling in love forever with what you can expect: www.sargamassa-palace.com