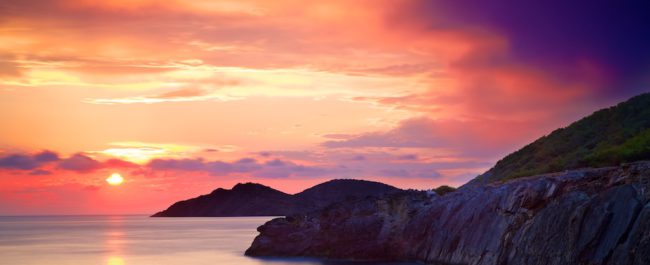 Ibiza in winter
It is widely known that Ibiza is made up of two worlds: Ibiza in summer and the magical Ibiza in winter. Tourists are drawn to the summer, the sun for 14 hours a day and activity. However, the months in which hotels and restaurants close also hide their particular beauty.
The S'Argamassa Palace closes during the winter season and reopens its doors in May. Even so, it is important for our readers to know what the island is like during those months. The reason is simple: the hotel philosophy on Tranquility and Calm is inspired by the cold months. And capital letters are justified.
Ibiza in winter: Paradise for nature lovers
The bicycle routes and the trekking remain during this season some of the favorite activities.
Beyond the sports possibilities, Ibiza in winter is a paradise for all lovers of the natural. The green fields, the pine forests and the tranquility of the coast are a special attraction for contemplation.
During the winter the island receives fewer visitors. The sunny days thus become unique opportunities to explore to the last corner of Dalt Vila or to visit and enjoy the empty beaches.
During the summer, every day is celebrated the sunset all along the west coast of the island. In winter, this spectacle is strengthened by its colors enlivened in a clear sky. Both the sunrise and sunset are converted into canvases of unique moments.
A philosophy inspired by a calm sea
Whoever has visited the hotel or read about it knows that it is a particularly quiet place. As if painting a painting, S'Argamassa Palace is inspired by the winter in Ibiza to offer that quiet and relaxed part to its visitors during the summer. To transmit to its clients that peace and that calm of the island are, in our opinion and that of our guests, the best souvenir that a visitor can take.
We are ready to charge batteries.
Refresh ideas.
Enjoy the winter in Ibiza.
And see us next summer with more potential, more magic, and more excellent experiences.
H. A. Cobin