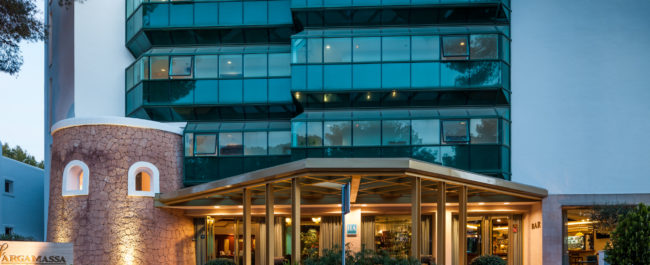 Small hotel, great surprises
Small hotel, great surprises. I could not have chosen a better title for the first post this season. In the summer of 2019, the small Suite Hotel S'Argamassa Palace is prepared to give its best during one more summer. I tell you the news of this season and the details that make it so special in this post.
Small hotel, big barbecues
Afternoons are going to have another smell in the restaurant of this hotel. Once a week the terrace of the restaurant will host a barbecue from 7pm to 10.30pm. If you smell the fire and the grill a kilometer away, you will know where to go for a quiet dinner.
Guests can choose between meat or fish, both grilled, and a selection of roasted vegetables and potatoes. For vegetarians and vegans, the plate of grilled vegetables will be especially abundant and colorful.
In the social networks of the S'Argamassa Palace you can be informed at all times of the news about it.
Small hotel, great collaborations
This summer also shines for new collaborations with different rental services. Whether it is a charter or a car for a special occasion, the collaborating companies of this small hotel do not know the word "impossible". From reception, any excursion is organized, from the ferry to a hot air balloon, so that the holidays are relaxing and at the same time magical.
As a personal recommendation, arriving at the hotel and having all the plans confirmed is a pleasure. Get in touch with the hotel a little before your arrival to be able to adapt all the services to you.
Small hotel, great people
And … as always, kindness, cleanliness, accuracy, familiarity, and personalization is what characterizes the service. Without exception, guests are delighted with this mix of well-being.
The S'Argamassa Palace team is a small family with a single big heart, and that's what makes a small hotel like this so special.
Well … we say small hotel but, considering all this, it's very big 🙂